Great artists: Mikas Cabral
Mikas Cabral is one of the most charismatic musicians in Guinea-Bissau. He is a guitarist, writer and producer, and the lead singer of a legendary Guinea folk music group such as Tabanka djaz, although he is now a soloist.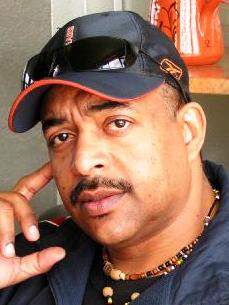 Tabanka djaz is a musical group from Guinea-Bissau and has been one of the most influential bands in Portuguese-speaking Africa for more than two decades. Over the years, they built a unique sound. They've performed all over the world.
Some songs by Mikas Cabral:
Estou Apaixonado
Por Te Amar Demais
No Rancho Fundo
É O Amor
É Por Você Que Canto
Evidências
Deixaria Tudo
Eu Só Penso Em Você
Por Te Amar Assim
Vem P'ra Ficar
Ela É Demais
Fui Eu
Se É Para Falar De Amor